12 Beauty Secrets to Steal From Pageant Queens
These ladies know all the tricks for looking tiara-ready.
Beauty pageants: They're where Halle Berry, Michelle Pfeiffer, Diane Sawyer, and even Justin Timberlake (yes, really) all got their starts. The pageant circuit is also famously where Bachelorette and Dancing With the Stars contestant Hannah Brown started out. And, of course, it's also where FBI agent Gracie Hart went undercover to prevent a terrorist attack. These beauty pageants have certainly changed a lot over the years. Just look at the Miss America pageant: The organization is doing away with the swimsuit portion after years of criticism.

As things continue to change, one thing is certain, these pageants aren't easy. Yet under bright stage lights and high definition cameras, these ladies always look amazing. Well, there's a reason for that. After years on the circuit, these pageant queens pick up a beauty secret or two. Luckily for us, some current and former pageant queens have been kind enough spill their secrets on everything from hair and makeup to posing and posture. Here's how they look tiara-ready.
1Makeup Brushes Give You a Streak-Less Self Tan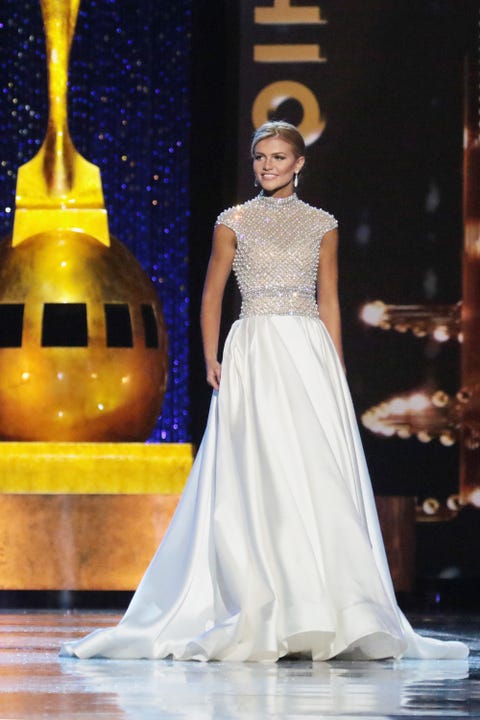 DONALD KRAVITZGETTY IMAGES
So this is why their tans are never streaky. "I apply Bare Minerals Faux Tan Body with a kabuki brush to make sure it's smooth and even, and if I do miss a spot it'll at least blend in so it won't be as noticeable," Miss Ohio 2017 Alice Magoto told People. "I do this to my whole body."
2Keep Your Teeth Lipstick Free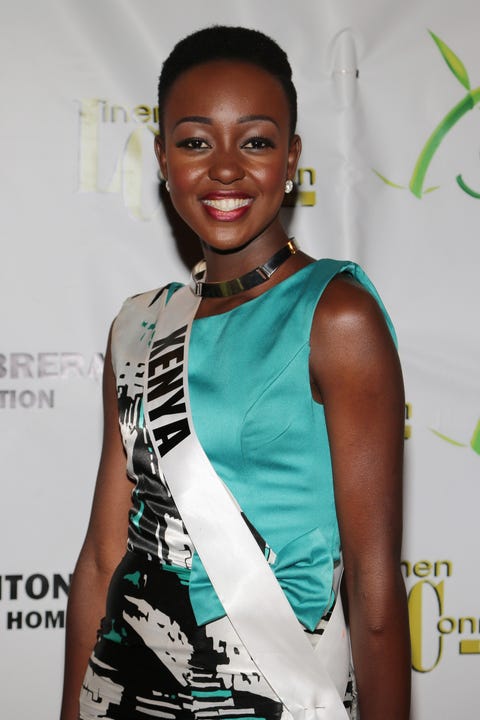 ALEXANDER TAMARGOGETTY IMAGES
This trick keeps your pearly whites extra pearly white. "I use Vaseline on my teeth so my lipstick doesn't stick, and it makes them appear more white." Miss Kenya Gaylyne Ayugi told Popsugar.
3Dark Lipstick Makes Your Smile Whiter and Brighter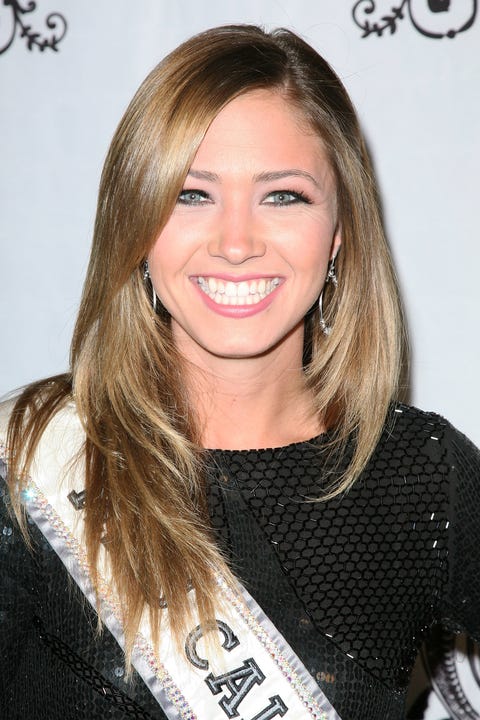 ANGELA WEISSGETTY IMAGES
"Other contestants taught me a lot because I didn't know anything about makeup!" Tami Farrell, Miss Teen USA 2003 told Yahoo! "If it works for your face, wear darker lipstick to make your teeth look whiter and smile look bigger."
4Aftershave Has a Hidden Use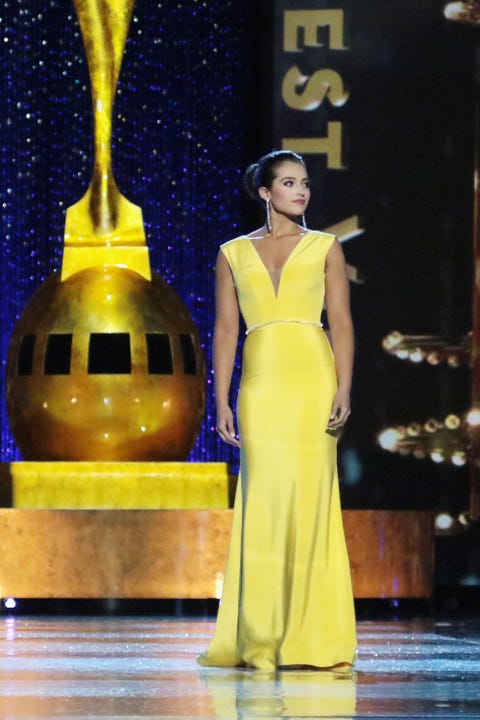 DONALD KRAVITZGETTY IMAGES
Aftershave isn't just for men, apparently! "For my primer, I use Nivea's sensitive skin aftershave for men," The 2017 Miss West Virgina, Morgan Breeden told People. "It has glycerin in it, and it's the best primer ever."
5Remove Your Makeup Easily With Coconut Oil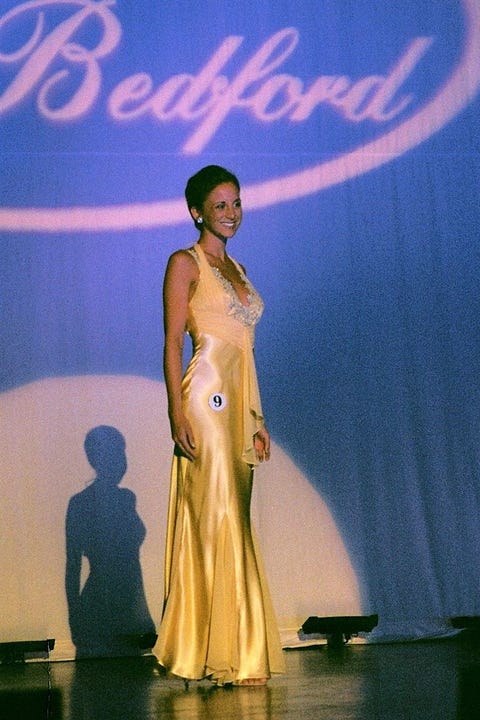 COURTESY OF ASHLEY BENDIKSEN
Ashley Bendiksen, Miss New Bedford 2009, raves that coconut oil is an unparalleled makeup remover. "Massage it all over your face, and all over your closed eyes — dry, no water, just the straight coconut oil — and then wipe it off with baby wipes," she advises. And speaking of baby soft skin, Kari Christensen has a similar tip for your legs: "I use conditioner or body wash instead of shaving cream. It will leave your legs extra soft and moist, and it's less expensive."
6Give Your Skin a Jumpstart Every New Season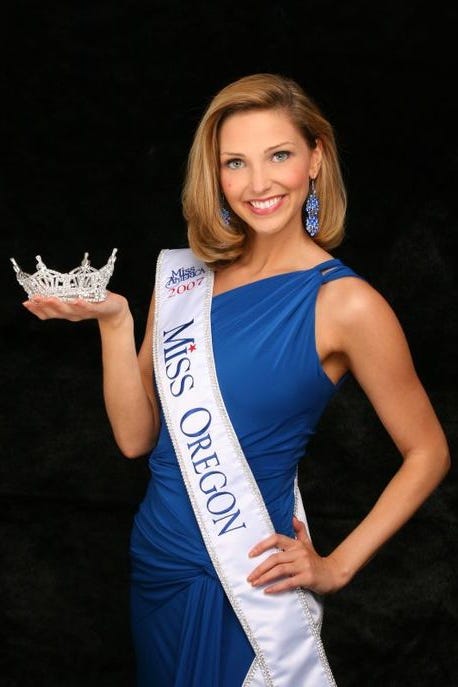 COURTESY OF KARI CHRISTENSEN
"Get a facial every time the season changes to help your skin reset for the different weather," recommends Kari Christensen, Miss Oregon 2007. Your skin will thank you with fewer breakouts and blotchiness in the summer as it adjusts to the heat, and less flaky, dry skin in the winter as it goes through the same process for the cold.
7Get an Amazing Manicure at the Drugstore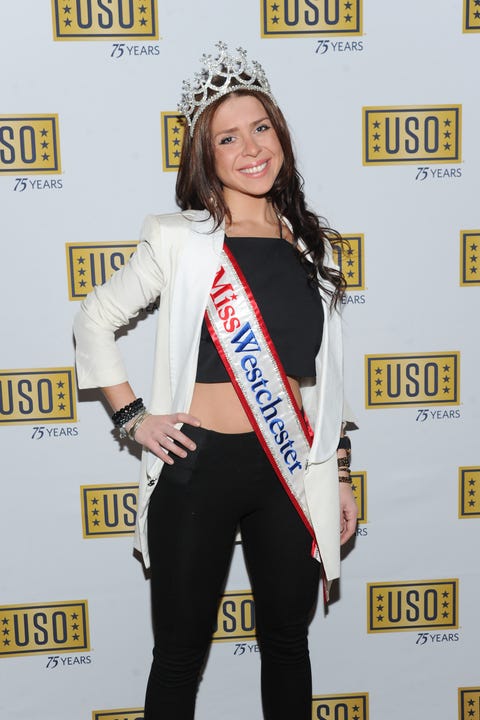 ROMMEL DEMANO
If Miss Westchester 2016, Morgan Modugno, is ever in a tight pinch (or on a tight budget) and can't swing a full manicure, she knows exactly what to do. "I pick up a box of the DIY acrylic nails from the drugstore and do them myself," she says. "I've received so many compliments on what looks like my 'fresh gel manicure' and little do they know, I spent under $10 and saved so much time!"
8Disguise Under-Eye Circles by Diffusing the Light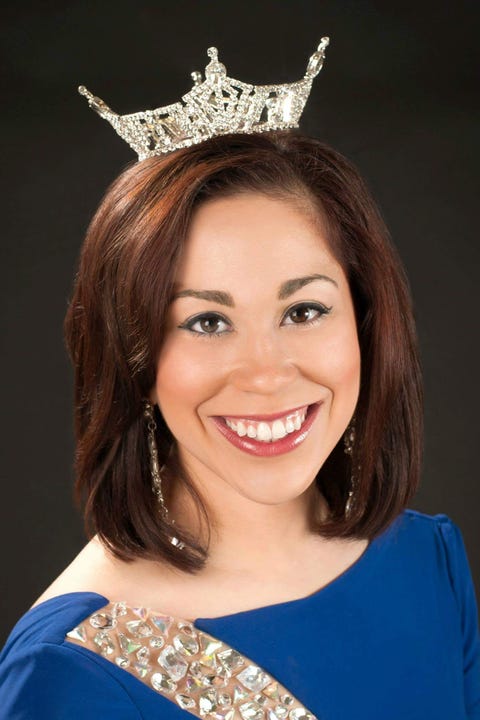 COURTESY OF JESSICA JOHNSON
If you didn't get enough sleep last night, Jessica Victoria Johnson, first runner-up at Miss Wisconsin 2015, suggests this quick solution: "Use a lighter shade of concealer and then a high definition, or reflection powder and put it on your under eye circles."
9Peppermint Tea Brightens up Your Eye Area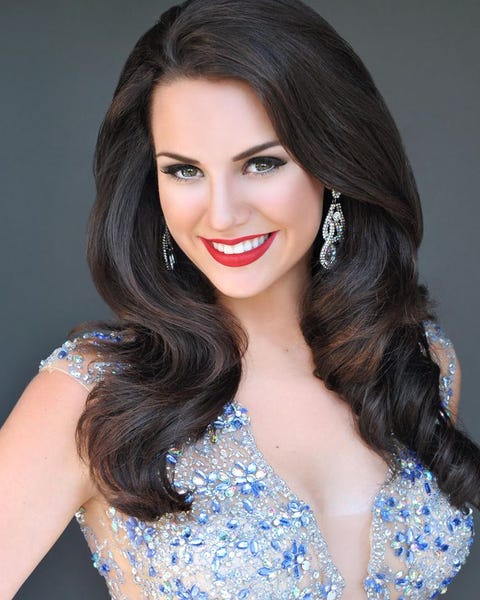 COURTESY OF ALEXANDRA CURTIS
Miss Rhode Island 2015 Alexandra Curtis' trick is to always keep peppermint tea bags on hand — and not just for drinking. "When I have a photo shoot or a big event, I will dampen two bags the night before and let them chill in my fridge. In the morning, I take them out and lie down with them under my eyes for 10 minutes. It's my secret to looking refreshed and doing away with under eye circles."
10Skipping Shampoo Makes Your Hairstyle Last Longer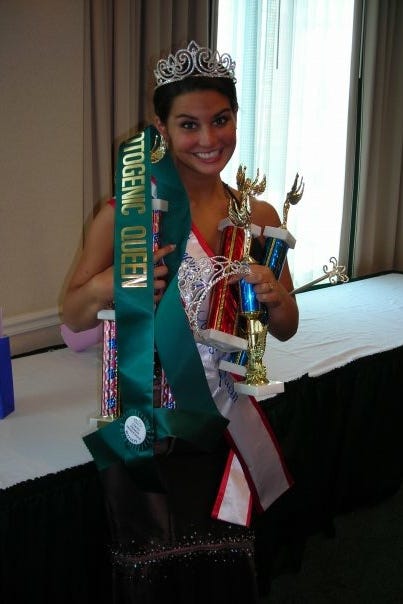 COURTESY OF JILL LAWTON
Good news for all you ladies who don't love washing your hair every day. Jill Lawton, Miss Worcester 2008, says "dirty hair holds better." So before you make yourself late trying to fit a good suds and a blow out in before work, just throw a few loose curls in your hair or do a high pony instead — the natural texture produced by dirt and oils makes these styles hold beautifully all day. If your hair tends to go a little limp without daily washing, you can always blast it with a little dry shampoo at the roots so you aren't missing out on any volume.
11Dewy Makeup Looks Great on Aging Skin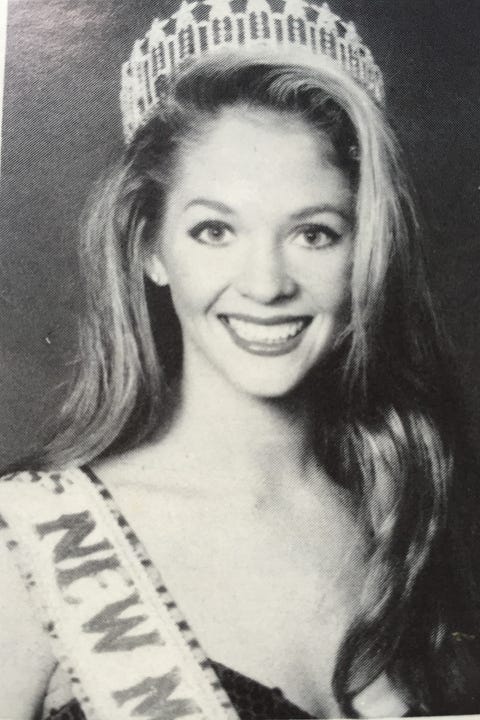 COURTESY OF JILL FOLEY
"I find that in my forties, foundation is a bit much, so I swear by Dior Hydra Life BB cream," explains Miss New Mexico 1994, Jill Foley. "It has an SPF of 30, and gives a dewy, even-tone finish that I love."
12Double-Sided Tape Is Your Best Friend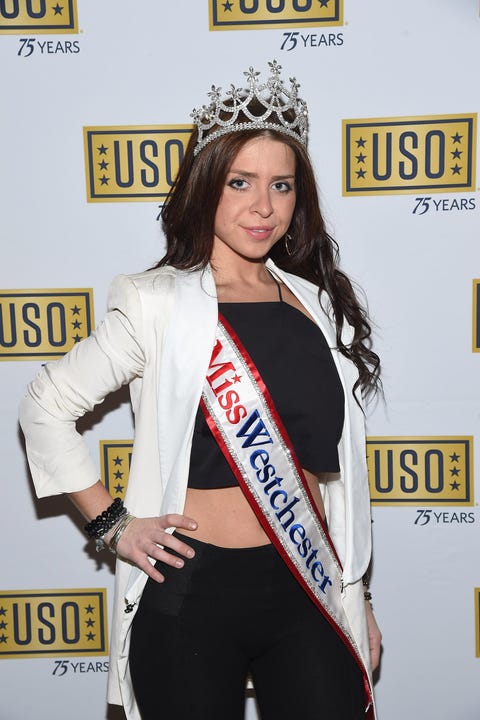 GARY GERSHOFF
Source: goodhousekeeping
What's Your Reaction?