Here's How You Can Nail the No-Makeup Makeup Look in Minutes
One expert shows us how, and it's easier than you might think.
The celebrity #nomakeup selfie: They've been part of the fabric of our lives for five whole internet years — which is basically 18 years in the real world — and yet we're all still wowed by the level of "I woke up like this"-ness these women have achieved. Everyone is so radiant in those pics — their skin supple and moisturized, their bare faces practically daring you do the same and just glow without makeup.
But then there's reality. As in, you probably don't have the level of "I woke up like this" resources (i.e., money and time) that most of those women have to lean on for their otherworldly au natural. Thankfully, there's the no-makeup makeup look. A trusty illusion we are ever happy to have stashed in our magic hats. And who better to help guide through it than a master makeup artist? Joe G, a pro makeup artist based in New York City, gives the step-by-step. No white rabbit required.
First, you need to prime your face.
Before you do anything for your no-makeup makeup look, you'll want to prep your skin with proper skincare, Joe G says. "It's the pre-pre step. Use a full regime — with the cleanser and toner and serum and moisturizer that work with your skin type and that also address your skin concerns. "And use it morning and night to see maximum benefits. "This is the true path to flawless looking skin."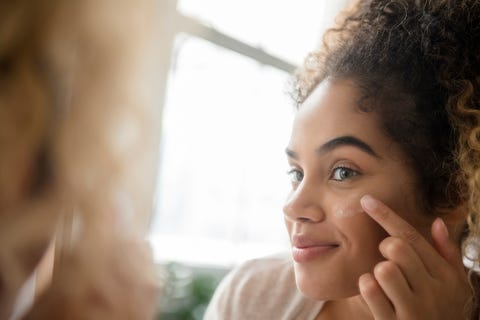 JGI/JAMIE GRILLGETTY IMAGES
Get your cleanse and toner steps in first, he says. Toning will prep your skin for the serum and moisturizer that follow. This also ensures that you see the benefits from your products. "Stick to alcohol-free toners to avoid stripping your skin of those good, natural oils that are needed to reproduce cells on a regular basis."
Follow with a multivitamin serum and moisturizer based on your skin type that will give you the hydration it needs. "For a more natural look, use a tinted moisturizer for sheer coverage," Joe G says. "This will even out skin tone and make it look healthy and fresh. Use your fingers for application to have it look more like natural skin."
Now it's time to lay down the base: primer. This is an important step in your makeup application because primer creates that extra layer between your skin and the product, offering up a smooth surface that helps the makeup stay put and last longer. Our Good Housekeeping Institute's Beauty Lab gave a GH Seal Star honor to No. 7's Airbrush Away Original Primer.
Next, use a concealer.
Opt for a lightweight concealer and target only the areas that you need it, Joe G says. For under the eye, use something radiant to add an extra glow and brightness. "For concealing texture or blemishes on the face, go for a matte finish as to not draw more attention to the blemish." Use your fingers to warm up the product in order to help it blend effortlessly into the skin and look more like your actual skin.
Our experts tested several under eye concealers, and the It Cosmetics Bye Bye Under Eye
was the winner. Joe G also recommends NARS Radiant Creamy Concealer and NARS Soft Matte Complete Concealer.
Then, focus on getting natural-looking brows.
Lightly brush your brows with a clear brush. Or, use clear brow gel. "It's kind of a secret weapon," Joe G says. The gel keeps the brows in place without adding anything extra that you need to blend. "Use a gel with a spoolie on the end to brush through the brows. Brush the brows upwards, to get a lift, and swoop the tail end of the brow down into place to achieve a more natural arch."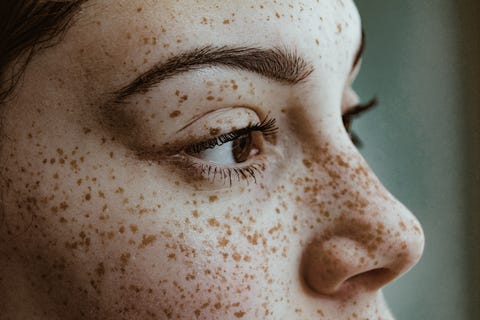 TALIA ALI / EYEEMGETTY IMAGES
And if you're going for a fuller/thicker looking brow to get the no-makeup makeup look, opt for the gel with a light tint. Our GH Seal Star is the L'Oreal Paris Unbelieva-Brow Tinted Brow Makeup.
Now it's time to highlight.
A cream-based highlighter helps you achieve a natural highlighted feel. "Place on the highest points of the cheekbone to create a lift," he says. "Remember that a little goes a long way, so use your fingers to create a sheer application for a more natural effect."
Joe G recommends NARS Multiple Stick in "Copacabana".
Choose a cream blush.
A cream blush creates a natural flush to the cheeks. Using a small amount, start on the apple of the cheek and blend upward toward the hairline. A little goes a long way with this one too, and fingers are the best application tools.
Joe G suggests using Burt's Bees 100% Natural All Aglow Lip & Cheek Stick, Blush Bay.
Add a pop of color to your lips.
"For a fresh sun-kissed lip use a gloss with a light bronze effect to it," Joe G says. "It creates a fresh look and a natural finish."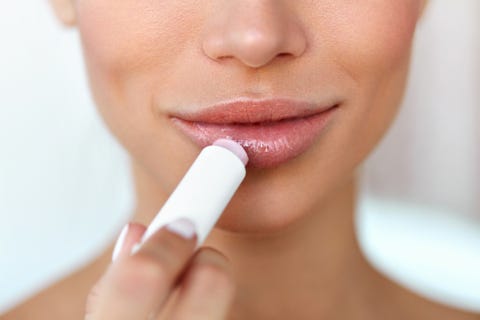 PUHHHAGETTY IMAGES
Our GH Beauty Award winner is the Marc Jacobs Hydrating Lip Gloss Stick, and Joe G also recommends using NARS Lip Gloss in "Supervixen".
Source: goodhousekeeping
What's Your Reaction?