The Fascinating Story Behind Sarah Ferguson's Wedding Tiara
Sarah Ferguson, the former wife of Prince Andrew, knows how to make a statement. The Burmese ruby engagement ring. The embroidered wedding gown with a 17-foot (!) train. The public divorce and scandal.
During her wedding to Prince Andrew on July 23, 1986, the bride continued on her dramatic streak with two headdresses: an unconventional (but sentimental!) flower crown and a classic diamond tiara.
When the soon-to-be Duchess of York and her father, Major Ronald Ferguson walked down the aisle at Westminster Abbey, her diamond tiara was hidden under a coronet of gardenias. She supposedly chose gardenias — a white, fragrant flower — because they were Prince Andrew's favorite.
It wasn't until she signed the marriage certificate that she removed the flower crown, unveiling her brand-new tiara. For Fergie (and the rest of the world), the diamond diadem symbolized her official entrance into the royal family.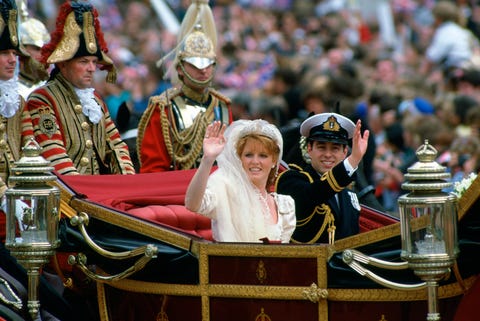 TIM GRAHAMGETTY IMAGES
The "York Tiara," gifted to the Duchess by Queen Elizabeth II and the Duke of Edinburgh, features delicate floral scrollwork with a massive 5-carat diamond set on top. The platinum stunner is part of a larger Demi-Parure set worn by the Duchess on her wedding day, including a necklace, bracelet, and earrings. The entire Garrard set — tiara included — is estimated at a hefty $800,000.
But Fergie isn't one to let beauty go to waste. She continued to wear the dazzling "York Tiara" on royal engagements for the next decade, including during her visits to Australia and Canada.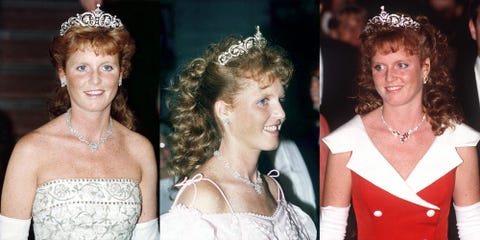 GETTY IMAGES
During the couple's divorce in 1996, Fergie's jewels — her engagement ring and tiara, specifically — were called into question. Although there was no mention of her jewels in the $4 million settlement, it's believed that the Duchess was granted the rights of her jewelry collection similar to Princess Diana. If that's the case, Fergie has done a great job of keeping her collection under wraps: She was last seen wearing her tiara at the White Tie and Tiara Ball in July 2001. Yep, five years after her divorce.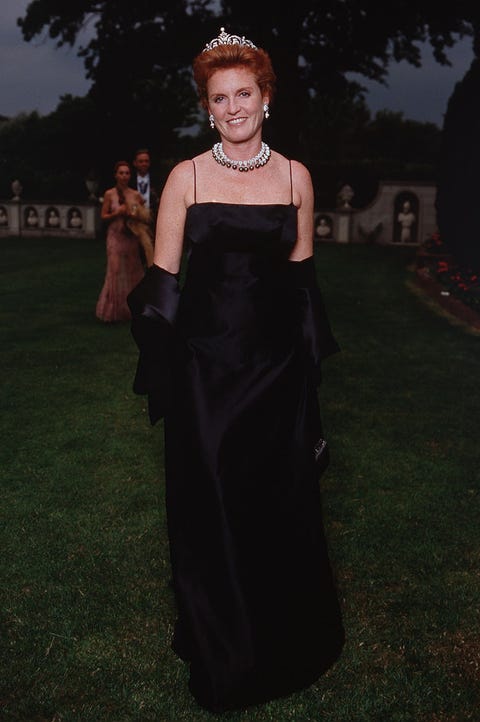 Sarah Ferguson attends the White Tie and Tiara Ball on July 5, 2001.
JOHN ROGERSGETTY IMAGES
Source: goodhousekeeping
What's Your Reaction?